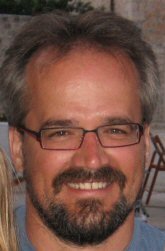 About me...

I started in the Department of Geography and Environmental Studies at Ryerson University in August 1999 as an Assistant Professor. I was promoted to Associate Professor in September 2005 and Full Professor in September 2011. My education includes a B.Sc. (Honours) in Geography from the University of Saskatchewan in 1990, a M.Sc. in Geography (thesis specialization:

Alpine Snow Modelling Using Geographic Information Systems

) from the University of Calgary in 1995 and a Ph.D. (Dr.phil) in Geography (dissertation specialization:

Developing Snowpack Models in the Kalkhochalpen Region

) from the University of Salzburg in 1999. My main research interests are the geospatial analysis of sediment contamination and satellite image analysis and classification. You can check out my Google Scholar

profile here

.

I have taught many different courses at both the undergraduate and graduate levels. Here is a full list of the courses.

I am a member of the Canadian Association of Geographers (CAG), American Association of Geographers (AAG) and the Canadian Association on Water Quality (CAWQ).

I currently serve as Past President of the Canadian Association of Geographers - Ontario Division (CAGONT). The purpose of CAGONT is to support the objectives of the Canadian Association of Geographers (CAG) in the encouragement of geographic study, teaching, research and application, especially in Ontario. GeogNews (the weekly news digest of the CAG is a valuable resource for current information related to Canadian Geographers. In addition, the CAG Annual Directory lists academic staff, research activities and current publications of geography departments in Canadian universities and certain government agencies.
---